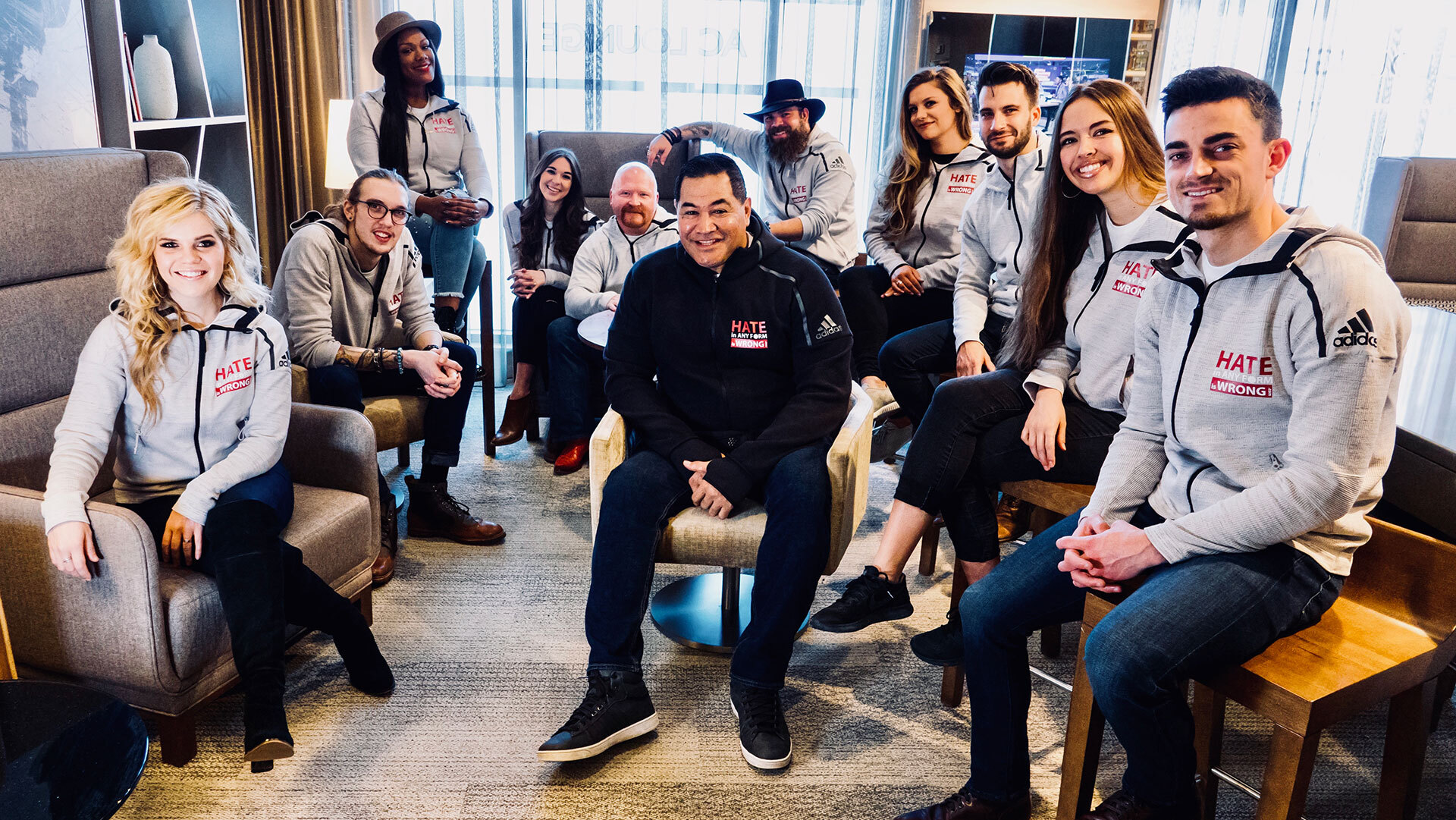 ---
---
HATE IS WRONG
Working for diversity in sports and anti-bullying education among youth.
---
ABOUT
---
Hate is Wrong is a 501(c)(3) non-profit whose purpose is to foster diversity in sports and anti-bullying among youth. It carries out this purpose in two ways.
Delivers inclusion-based education to youth across the country.
Hosting inclusive events where everyone is welcome.
---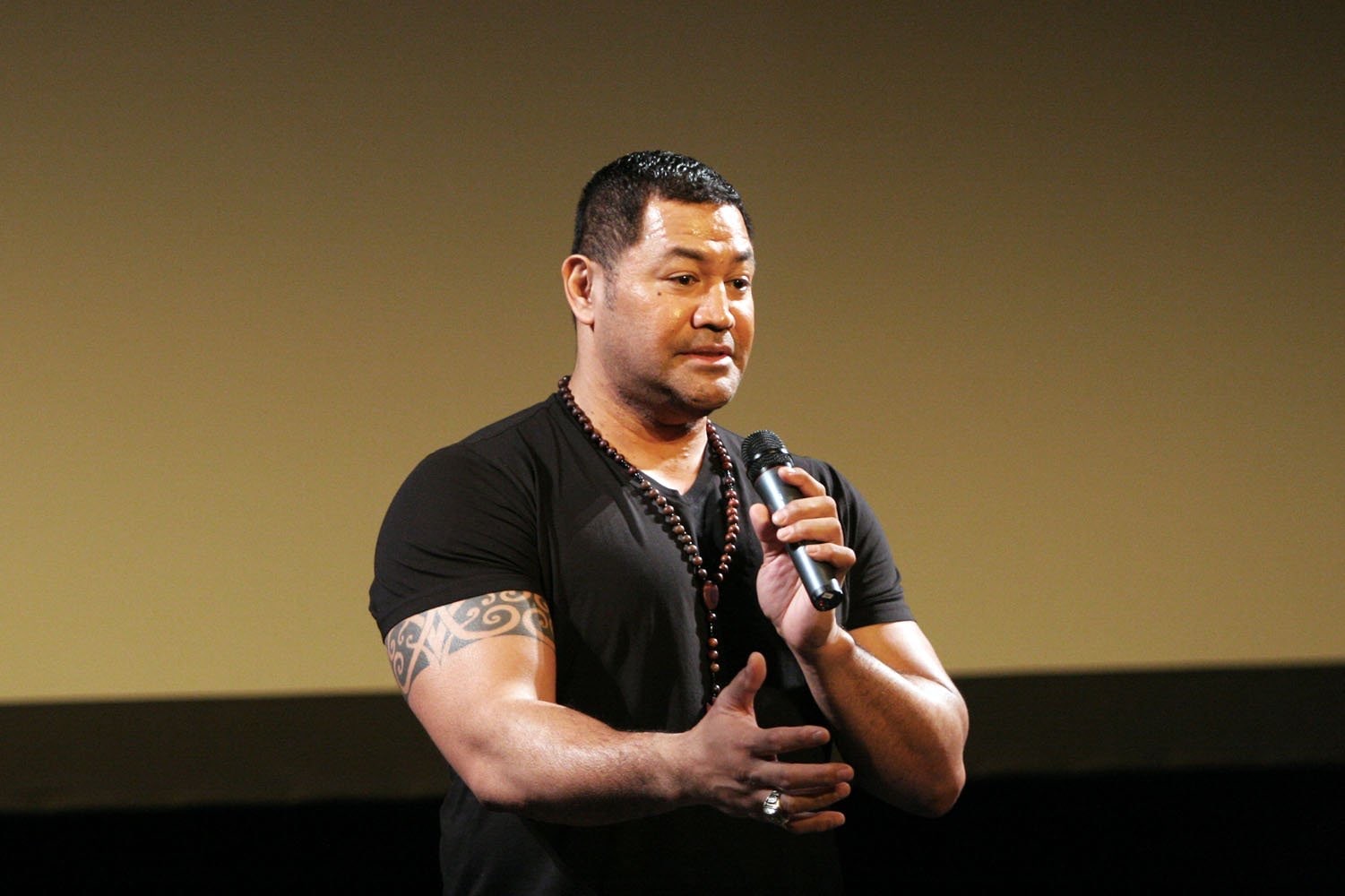 Education
Hate is Wrong's commitment to inclusion, diversity, and anti-bullying centers around education. The face of this education is Esera Tuaolo, whose public speaking falls in line with Hate is Wrong's mission.
---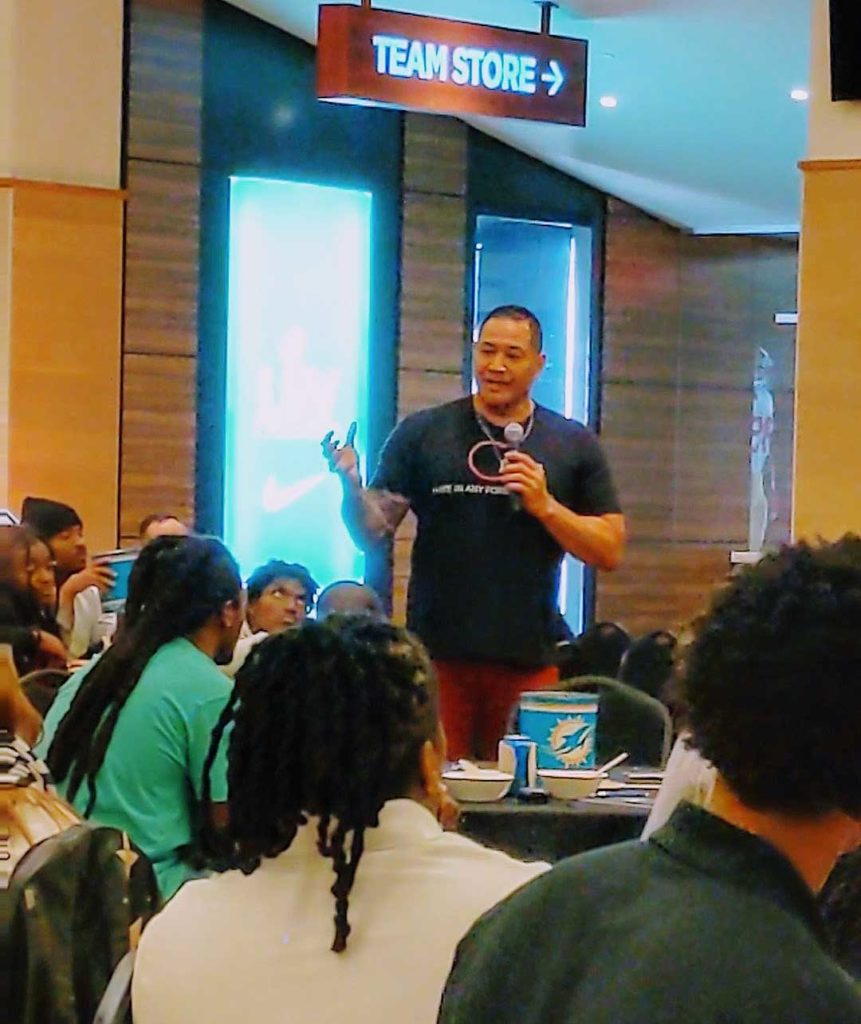 2 WAYS TO MAKE A DIFFERENCE…
---
Hate is Wrong is a 501(c)(3) non-profit whose purpose is to foster diversity in sports and anti-bullying among youth. It carries out this purpose in two ways. It helps deliver inclusion-based education across the country, including its Super Bowl Inclusion Panel, and it throws the Super Bowl Inclusion Party.

Support Hate Is Wrong by
1. Making a donation
2. Buying A T-Shirt
---
We were excited to see ESPN Showcases LGBT Community In New Commercial inclusive commercial The commercial titled "There's No Place Like Sports: A Seat for Everyone" covers LGBT fans from different sports. Hockey, soccer, baseball, tennis, football, basketball. UFC and even Formula 1. Because we are headquartered in Minnesota we were excited to see a […]

The NFL working in partnership with GLADD, is supporting LGBTQIA+ Spirit Day, October 20th, 2022 equality with their new PSA. This PSA is so important because it features NFL Network talent Kimmi Chex, Emmy award-winning James Palmer, sportscaster MJ Acosta Ruiz and Tampa Bay Buccaneers Linebacker Carl Nassib. This PSA also features members of the […]

We are thrilled to announce that Esera Tuaolo will be the 2022 Honolulu Pride Parade Grand Marshal! Our favorite former NFL Player is an easy choice because he is also a former Voice singer, actor, and executive chef. As one of a handful of professional football players that has come out gay, he spreads love […]